The country style interior brings to mind quaint cottages and classic interiors, but this 3-bedroom condominium stands out from the rest with a look that is a blend of modernity and timeless country style.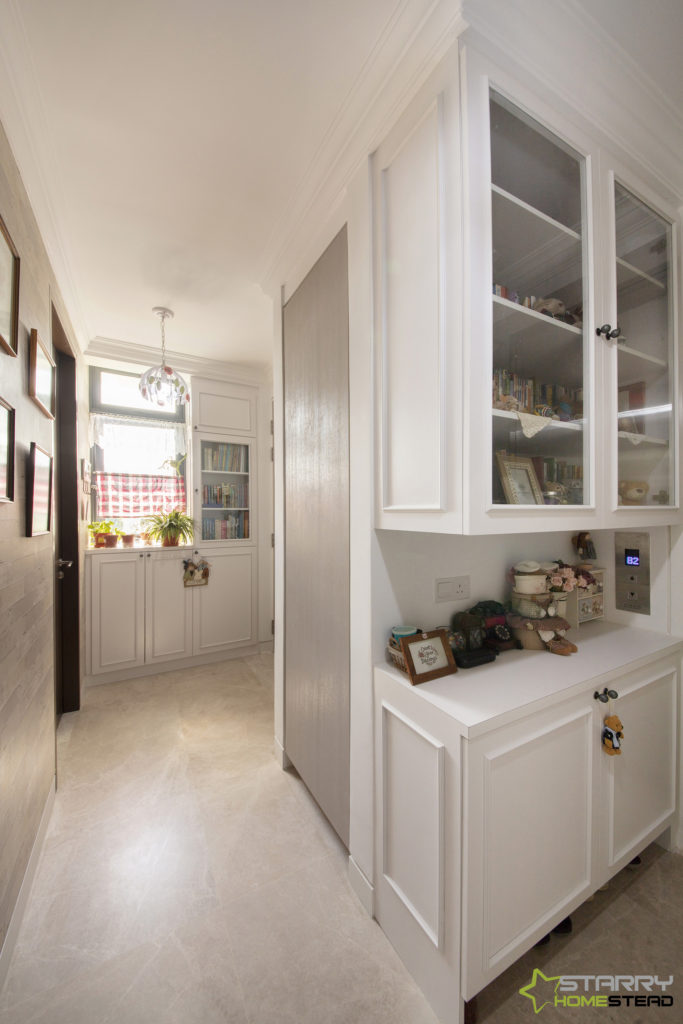 An entryway that feels all bright and spacious is attributed to the use of a pale colour palette consisting of mostly whites and beige. To pay homage to the rustic theme, the glass display and storage cabinets are adorned with wainscoted detailing. This adds character to an otherwise modern and sleek design. Function-wise, the lower part of this piece hides the owners' collection of footwear, while the upper sections give the couple the opportunity to showcase their favourite trinkets and memorabilia to those who wishes to drop by.
Although there's no space for a full-fledged garden in this urban cottage, the owners settled instead on a mini one that sits on the cabinet top by the window. It helps to infuse a comforting atmosphere into the space, while the pendant light that's festooned with decorative roses and leaves adds a charming touch to it.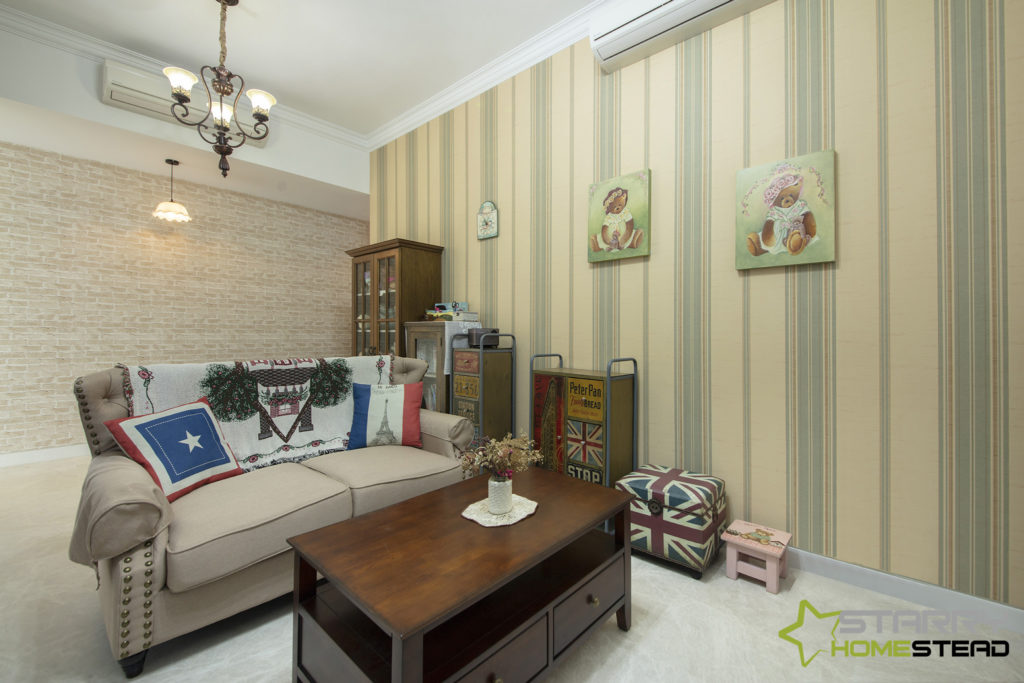 Every element in this living room oozes country chic. The storage cabinets that are chosen for this space sport a warm wood tone finish and boast a classic silhouette that complement the theme. The owners of the house chose to place charming décor accessories along the top of the piece to add personality to their communal space. By the side of the console sits a miniature version of a Roman style pillar and a swing chair that encourages easy conversations amongst family members and friends. Without any television in this space, distractions are removed to thus encourage a sense of tranquility in the owners' cosy cottage.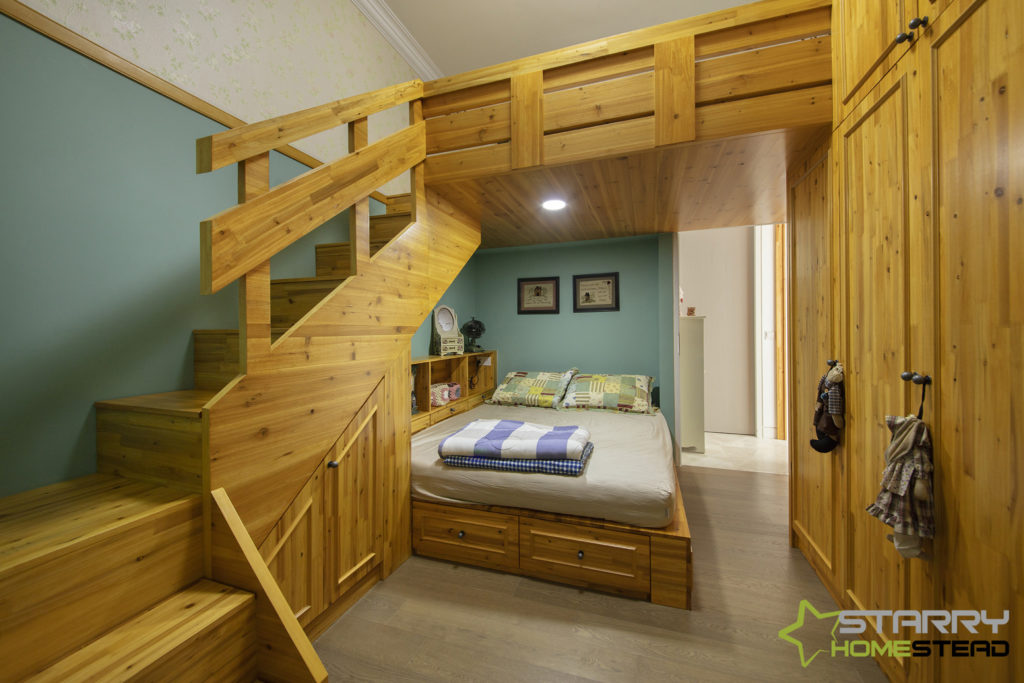 Deeper within the apartment, the couple's private suite boasts a slightly different look and feel from the rest of the interior. The walls are swathed in a dusky shade of green that is reminiscent of misty mornings in a garden full of lush greenery. The centerpiece of this room is undeniably the massive storage platform bed with a unique loft space. The designer fully utilised space here by building in a variety of compartments for the owners to make use of. This includes the ample sized wardrobe, under-stairs storage and drawers beneath the bed. Crafted from durable pine wood, it features distinctive woodgrain patterns that inject texture and visual interest into this room. Up on the loft area, the couple reserved this cosy nook for reading and unwinding.
The subtle sophistication of this guest bedroom is created with the combination of its all-white wall paneling, the feminine floral chair, as well as a custom-made platform bed built with storage compartments. We love how this specially made piece ensures that those who are sleeping over will get to enjoy the perks of a fully functional room without compromising on space.