Style your home the 'Crazy Rich Asians' way
Set in the Peranakan world, latest hit movie Crazy Rich Asians blew viewers away with a dramatic setting surrounded by the ornate decorative elements and bold colours that come part and parcel of this wondrous hybrid culture. Want to know how you can live big just like them? Just read on, and follow our lead on how to design and décor your abode – Crazy Rich Asians style.
Peranakan inspired motifs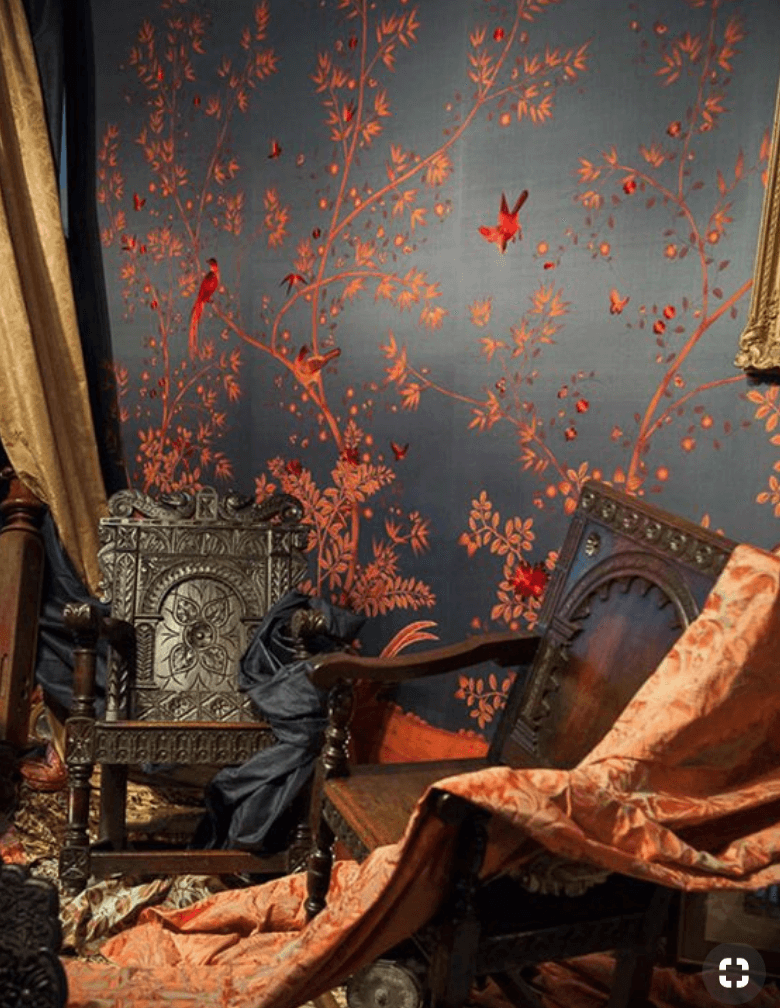 (Image via Pinterest)
Nothing spells Crazy Rich Asians style quite like Peranakan inspired aesthetics. Think bold floral and geometric motifs, or even those that bear images of wild birds. You can grace the walls of your living spaces with these patterns either through wallpaper, mural or a massive wall art. For more drama, choose cushion covers with designs that bring to mind the character and charisma inspired by this aesthetically exciting style. Another way you can inject the Peranakan look in is through patterned tiles. Lay them across the floors in your balcony or kitchen for show-stopping statement.
Be fearless with colour
(Image via Pinterest)
It is without doubt that colours abound in the Peranakan world. The culture loves bright hues such as sunshine yellow, neon green, chili red and gold. Don't overwhelm your interior by using them all at once. You can either inject theses standout shades into your space via a focal point or furnishings. Or you can try the colour-blocking method to add vivacity into your home tastefully.
Gold adds the luxe factor to your Oriental inspired interior. There are many ways you can include this shiny element into your home. For example, you can create a wall art of photographs mounted within frames of gold; procure furniture pieces that boast gold detailing such as dining chairs or side tables with legs of gold; or elevate your space with glittering gold chandeliers.
Wonderful wood carvings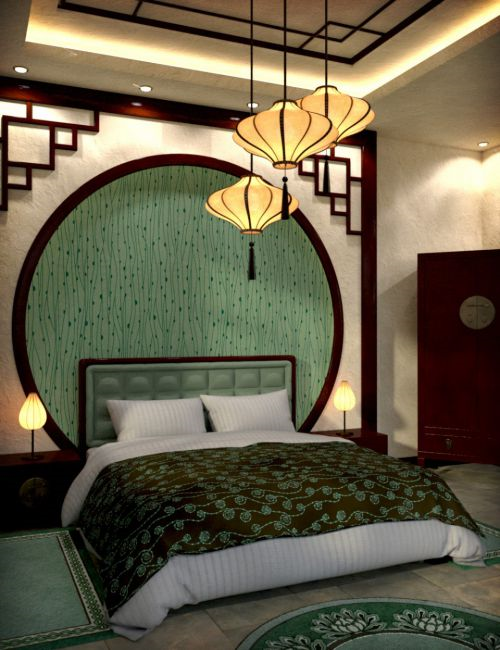 (Image via Pinterest)
Wood carvings and decorations are classically Oriental. These patterns come in simpler geometric shapes or the more elaborate floral designs. The mansion of Eleanor Sung-Young is seen elaborately adorned with intricate wood carvings everywhere, from doors to windows. They're added a touch of opulence with luxurious pale gold knobs and hinges. Have yours built by roping in the help of an experienced interior designer. Apart from doors, go for headboards, partitions or wall panels with East-inspired design elements.
Oriental style furniture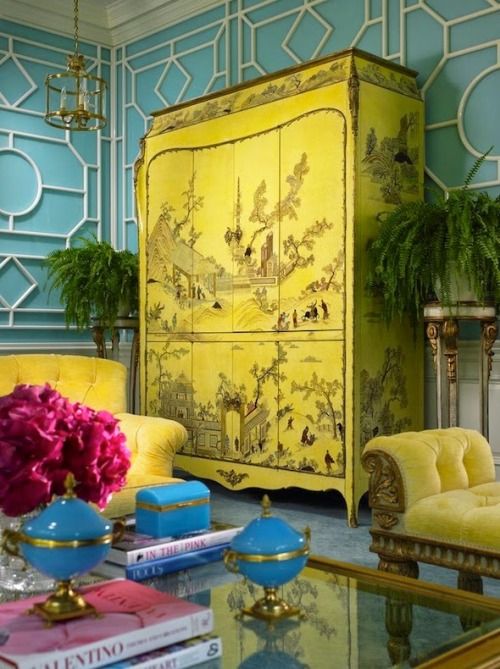 (Image via Pinterest)
Own an abode that will make even the most elite in society green with envy by outfitting it with stately and regal Oriental style furniture. Think traditional, but with an avant-garde twist. Keep the classic silhouette of an old Chinese armoire, but modernize with a monochromatic burst of colour. Or change up the upholstery of old dining chairs with new ones in plush velvet.
A nod to tradition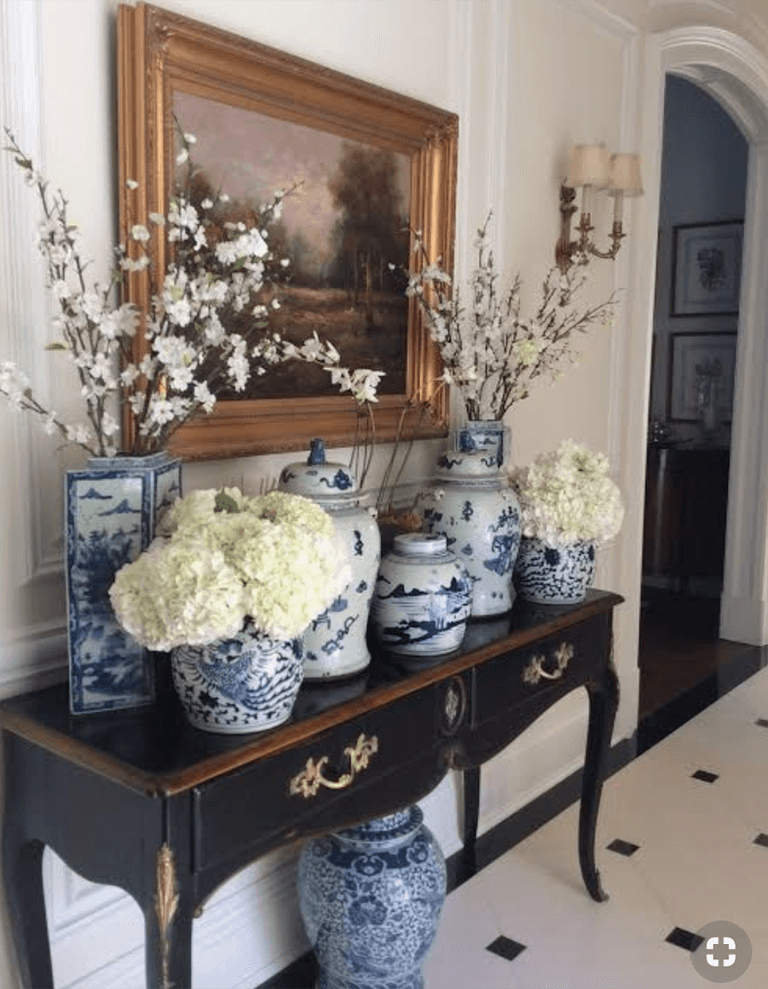 (Image via Pinterest)
Ming porcelain wares go way back in time where these gems were exchanged as gifts in the Ming dynasty. And it's of no surprise that they are so coveted up until today. Not only are they tradition-rich, their monochromatic beauty is truly inimitable. Adorn tabletops, shelves and cabinets with stunning porcelain vessels and vases filled with dramatic blooms to infuse opulence and class into your living space.