Every year, interior design trends change in response to the changes in lifestyle trends, habits, and global events. Arched walls, warm colour palettes, and nature indoors were all popular in 2021, and these trends are expected to continue into 2022.
Get inspired by some of the best interior design trends for 2022 and think about incorporating some of them into your home or commercial interior design.
1. Biophilic Design
Biophilic design is a style of architecture and interior design that aims to bring building occupants closer to nature. Natural lighting, natural materials, and plants are used in this design approach to create a healthy and productive environment for people.
This is one of the best and most effective interior design approaches for improving people's overall health and well-being. It not only improves one's mood and reduces stress, but it also helps to improve productivity and health.
2. Earthy Colours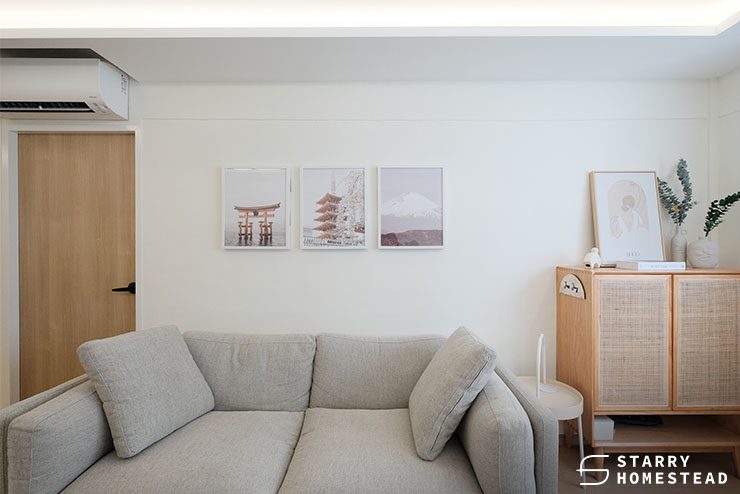 Colour trends for 2022 reflect our desire to be close to nature, similar to what biophilic design does. These colours go hand in hand with natural materials such as wood and rattan, as well as house plants and flowers to create wholesome interiors. Some of the colours – olive greens, taupe, slate grey, dark khaki, and beige are expected to dominate both home and commercial interior design.
3. Organic Shapes & Symmetry
Geometric shapes and symmetry will be widely used in interior design in 2022. Simple and organic shapes such as rectangular tiles, circular patterns, and slim lines are some examples. They combine to create clean interiors that flow, which are best for home interior designs because they result in cosy and soft spaces for rest and relaxation.
4. Curves 
Curves, such as arched structural walls or headboards, were extremely popular in 2021 and will remain so in 2022. Besides arched elements, quirky wavy forms, imperfect organic curves and round pieces of furniture will also rise in popularity. These round shapes are also appearing more in ornamental items and homewares, which will work best in enhancing your home interior design. Curves can also be incorporated into commercial spaces to create more inviting interiors.
4. Multifunctional Spaces
Since the pandemic began in 2020, people have been forced to stay at home as much as possible, transforming our homes into places where we work, play, and rest. In 2022, we will continue to see limited spaces at home maximised to serve as multipurpose spaces for us to engage in various activities. 
5. Sustainable Design
As climate change continues to have an impact on us all, an increasing number of consumers are learning how to reduce their carbon footprint in order to reduce their negative impact on the environment. The goal of sustainable interior design is to create spaces that will help us protect the environment.
Some of the things you can do include:
Opting for energy-efficient designs that reduce the need for appliances, such as window treatments that help to keep our homes and commercial spaces cool

Choosing eco-friendly materials that are either recycled or sourced from sustainable sources

Use products and materials that do not harm the environment, such as non-toxic flooring and paint. 
We've shared some of the best interior design trends in 2022 for you to be inspired by. Not sure how to do this on your own? Starry Homestead is an interior design firm in Singapore that provides the best interior design services to both residential and commercial clients. Transform your space into the next trendiest spot today.