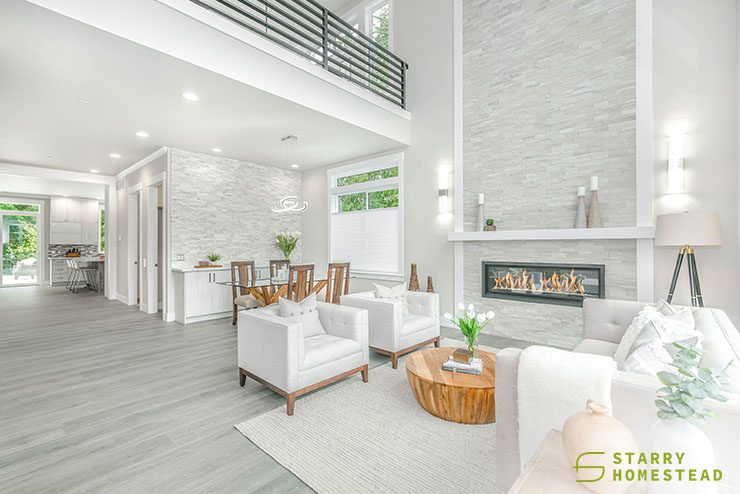 When it comes to Singapore home interiors, there are a few interior design styles that frequently appear because they are styles that most Singaporeans tend to favour. Although these styles are all beautiful, and the best interior design style is ultimately the one that the homeowner likes, they are so common that if you renovate your home in a similar style, it can be boring.
There are numerous types of interior design, and the list is constantly changing and growing. Some of the styles may be considered outdated, while others are timeless classics that can withstand the test of time. Each style has its own distinct features that give it its signature look. 
Today, we share with you five beautiful interior styles that will transport you away from Singapore while also bringing you comfort. 
1. Classic Farmhouse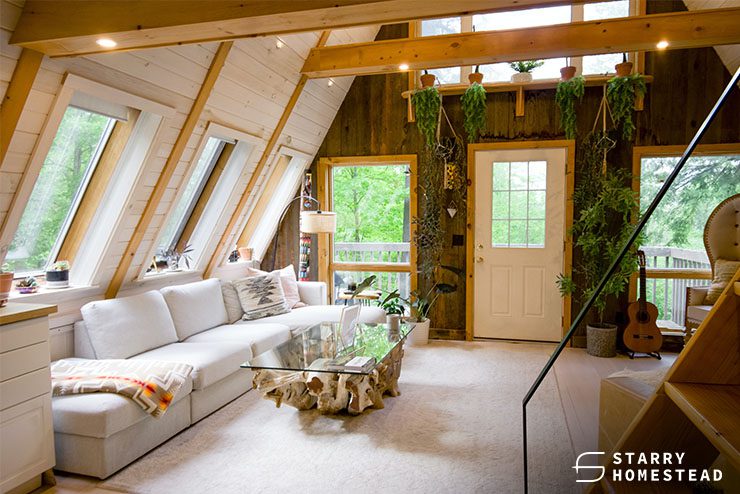 The classic farmhouse style is characterised by its simplicity, layers of warm and earthy tones, and naturally aged textures such as woods and textiles. This style is warm, inviting, and timeless, and surrounds you with the beauty of nature.
Characteristics:
Natural Wood Accents: Exposed wood beams, wood panelling, wide wood plank floors and weathered wooden furniture.

Apron Sinks: A deep and wide sink vessel with an exposed front that extends slightly beyond your cabinetry. 

Vintage Elements: Use vintage furnishings such as vintage light fixtures, weathered furniture, vintage accessories and paintings.

Traditional Fabrics & Textiles: Floral and paisley fabrics and slipcovers

Earthy Tones: A neutral colour palette filled with warm tones such as brown, beige, olive green and grey. 
2. Art Moderne
The Art Moderne interior design style was popular from the 1930s to the 1940s. It embodies many of the characteristics associated with the United States during that era when everything was bigger and bolder. There is so much overlap between Art Moderne and Art Deco that people frequently confuse the two terms or use them interchangeably.
Characteristics:
Shiny & Man-Made Materials: The use of plastic, metal and chrome.

Fluid Interiors: Round, smooth and curvaceous shapes
3. French Country
The French Country style is a mix of rustic and refined décor inspired by French countryside homes. It combines the elegance of antique French décor with the spontaneity and natural focus of country settings to recreate the warm and welcoming feel of a French farmhouse.
Characteristics:
Warm Colour Palette: Soft yellows, warm pinks, baby blues and creams for a cosy interior

Patterned Fabrics: Fabrics printed with toile design, a traditional pattern characterised by its designs of landscapes and figures in one colour.

Upholstered Seating: Comfortable seating with soft and cosy cushions

Graceful & Simple Furniture: Wood pieces with carvings that emphasise the furniture's curves. Distressed, painted and whitewashed finishes.
4. Mid-Century Modern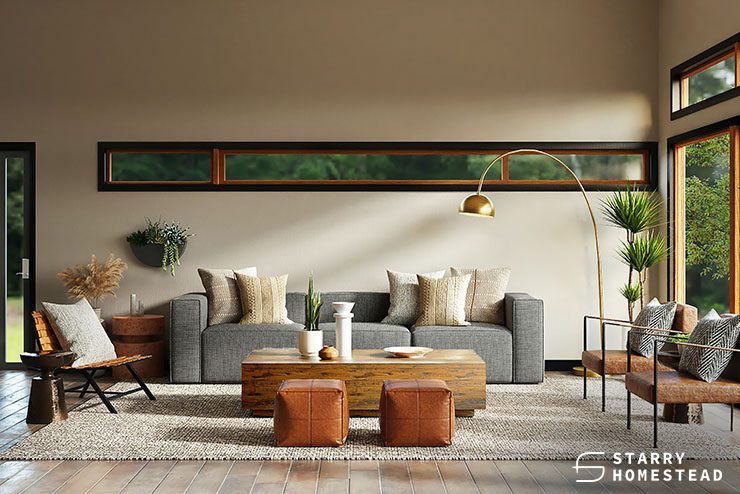 The mid-century modern style was heavily influenced by the German Bauhaus design and architecture school of the early 20th century and emerged during the middle of the 20th century. 
Characteristics:
Minimalist: Very simple furniture with sleek lines and a focus on functionality and uncluttered spaces. 

Mixing Materials & Aesthetics: A combination of man-made materials such as vinyl, plastic, and fibreglass, and natural materials such as wood. Vintage pieces are also commonly used.

Indoor & Outdoor Fusion: Plants are incorporated into the décor and light window treatments are used to encourage better indoor and outdoor fusion.

Natural Hues with Pops of Colour: Using bright accent colours against primary neutral tones of white, black and wood. Earthy greens, oranges and browns are also used to bring the outdoors in. 
5. Shabby Chic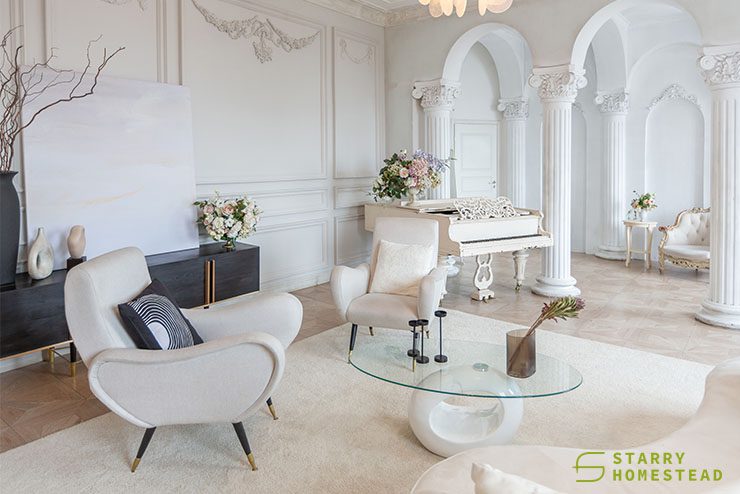 The shabby chic style originated in the 18th century and has been a timeless style loved by many over the years. It is an interior design style that encapsulates elegance and comfort. This style originated in Britain when the upper-middle class replicated the aesthetics of grand country houses. These houses were passed down from generation to generation, which explains the vintage furnishings.
Characteristics:
Light & Neutral Colours: Neutral base with light grey, off-white, tones of beige for the ideal backdrop

Vintage Furnishing: Distressed vintage or antique furniture with a weathered look. Pieces must still be sturdy and functional.

Mixed Accessories: A well-curated display of ornaments, fixtures and artwork. 

Florals: A vase of fresh flowers or wildflowers, or a floral motif in the design creates a romantic and inviting interior. 
The beauty of home interior design is that you get to choose what you like, and the best interior design for your home can be a fusion of two or more styles. If typical Scandinavian home designs aren't your thing, take inspiration from the five less popular home design styles in Singapore that we shared with you in this article. 
Starry Homestead is an interior design firm in Singapore that provides expert interior design services to help you build your dream home. Let us help you make your dream home come to life.