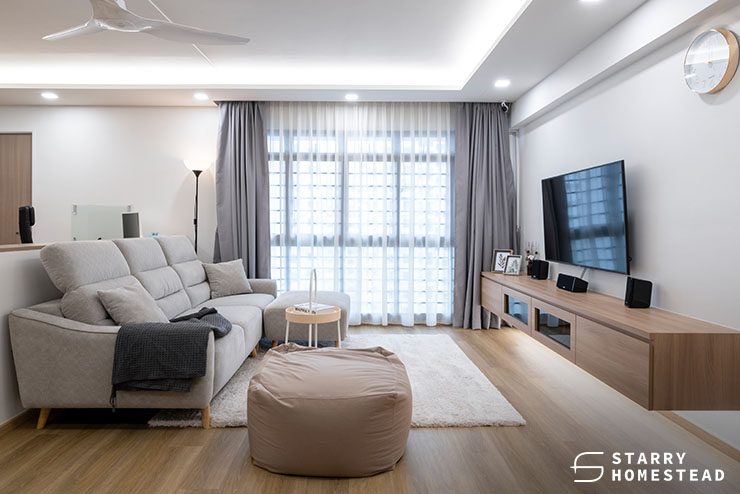 Although the Muji interior design style is becoming less popular in Singapore, it remains a philosophy that people adhere to when planning home renovations. Thinking about creating your own Muji-style home? Take a look at some of our interior design ideas.
1.  Clean & White Pristine Interiors
A clean and white interior design is one way to achieve the Muji aesthetic. When done correctly, your home will appear visually tidy, and the use of white colours will make your home appear larger.
2. Minimal & Sleek Designs
The Muji philosophy focuses on creating clean and uncluttered spaces for a zen living space. When selecting furniture or planning your home renovation, opt for sleek and minimalist designs and lines to help your home appear calm and serene.
3. Smart Storage Solutions
It is important to have proper storage spaces in order to keep things out of sight for an uncluttered home. This is why Muji interior design requires smart storage solutions, such as platform beds with storage space or clean-looking shelves and cabinets.
4. Muted Colour Palette
A muted colour palette consisting of neutral colours, such as grey, beige, browns, creams and white will create the ideal cosy atmosphere. These colours are easy on the eyes and perfect for comfortable home interior designs. 
5. Natural Materials
Muji interior design focuses on high-quality, comfortable furnishings. Bringing nature indoors through natural materials can not only beautify the space but also create a zen-like atmosphere for relaxation.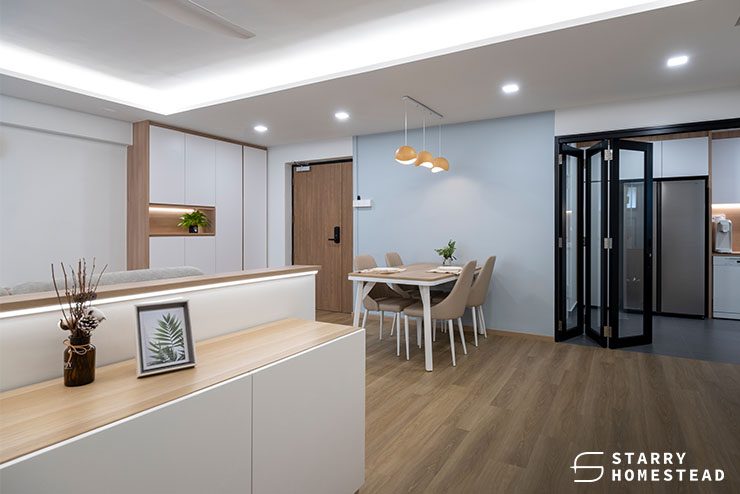 Linen, cotton, wood, and rattan are ideal materials for the Muji home interior. They complement the muted and neutral colour palette and help to create the ideal environment for zen living.
6. Unique Furniture Pieces
Although minimalist and sleek designs are preferred, selecting unique and interesting light fixtures, sofa designs, or coffee tables can add visual interest to your home. These accent pieces can also help to create an Instagrammable home or keep your home from looking too cold and boring.
7. Spacious Interior
Because the Muji interior prioritises clean and open spaces, it is important to do proper space planning prior to home renovations and while you're conceptualising your interior design. Low-maintenance and spacious homes can contribute to the desired visually tidy and uncluttered environment.
8.  Lots of Natural Light
Having a lot of natural light streaming into your home will make it appear brighter and more spacious. Natural light also helps to improve your mood, reduces eye strain by 51%, headaches by 63%, and drowsiness by 56%. You will also feel more motivated to complete the day's tasks.
9. Japanese Elements
Because the Muji philosophy originated in Japan, incorporating Japanese elements into your home interior design can help bring it closer to the authentic Muji aesthetics. Consider incorporating futon sets, tatamis, or shōjis into your interior design.
10. Light Visual Weight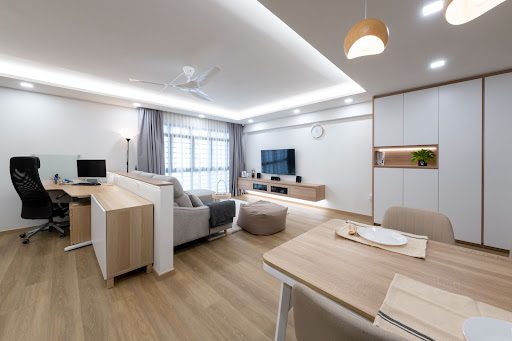 In a Muji home, it is important to have pleasing interiors where nothing competes for attention or is overly dominant. Create a serene and comfortable home by designing your Muji home with the intention of visually lightening up the space and evenly distributing the visual weight.
It is easy to achieve the Muji aesthetics, but it is always advisable to seek the professional advice of an interior designer before embarking on your renovations. Starry Homestead is an interior design firm in Singapore with the expertise to create stunning interiors of various design styles. Discover the starry way to make your home shine today.