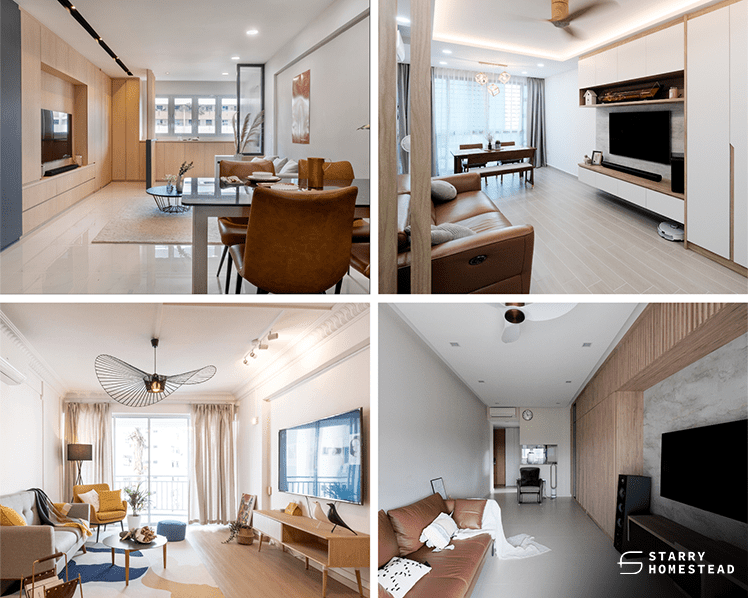 Many young couples aspire to be able to design a beautiful home that they can call their own. Some couples spend up to hours per day flipping through interior design catalogues, while others scroll through Pinterest or watch a variety of home renovation and interior design videos on Youtube. 
While looking through numerous home interior design photographs, have you ever wondered how many home design styles there are in the world? Are there design styles that are less common in Singapore that you can consider for your home interior design?
Aside from the few popular design styles in Singapore, there are many more home décor styles around the world that feature unique design elements and stunning colour combinations that may pique your interest. Today, we take you on a journey around the world through interior design in order to inspire you and help you find a style that resonates with you.
INTRODUCTION TO INTERIOR DESIGN
2.1. What Is Interior Design?
When you dislike a particular music genre or film category, you can simply avoid consuming that media entirely. However, that is not the case with interior design. Because interior design is all around us, it is impossible to avoid. A well-designed interior can bring joy, but a poorly executed interior can negatively affect the lives of many people. 
With people spending more time indoors, in their homes, home interior design is becoming increasingly important because it can have a significant impact on how you live your life. 
Interior design is more than just putting together colour, materials and ornaments, it should not be mistaken for decorations too. It considers the comfort, ergonomics, materials and aesthetics of interior spaces, joining elements together in unison to create functional yet aesthetically pleasing spaces that meet the desires and needs of the homeowner. 
2.2. Main Factors To Take Into Account In Interior Design
1. Layout
The positioning of furniture and ornaments in a space is referred to as the layout. Proper distribution organises the flow of the interior, creates functional spaces and allocates spatial hierarchy. 
To develop effective layouts, interior designers must consider safety, accessibility, fire escape routes, minimum room dimensions, and the amount of natural light and wind allowed to enter the space. 
2. Furniture
Furniture directly impacts the functionality and quality of any home interior design. It is therefore the designer's responsibility to ensure that the furniture choices made fit well into the function and visual aesthetics of the home, making sure that they will not disrupt the visual flow and circulation of the space.
Especially in small apartments, such as HDB flats and condominiums, attention to the choice of each piece of furniture is crucial – furniture should fit nicely into an interior without causing clutter. Hence, it is more effective to design customised furniture pieces, such as cabinetry, to make the most out of each square centimetre. 
Besides customised furniture, you can also purchase collapsible or modular furniture that serves double functions, or can be stowed away neatly. 
3. Comfort & Ergonomics
The quality of your indoor environment is important in an increasingly dense and populated world. A home that is uncomfortable, unsafe, or unhealthy in various ways can be harmful to your physical and mental health, much like how sitting on a chair with no lumbar support is bad for your spine. 
There are many factors that contribute to the level of comfort in your home, they include the aesthetic value of the interior, the aroma, the amount of light and breeze flowing through your windows, any other factors such as temperature and sound. This is when interior design comes into play, creating a balanced, safe, and comfortable home for you. 
Good interior design is also closely related to ergonomics, in which spaces and furniture must be well adapted to benefit human's physiological, anatomical and even psychological health.
4. Materials & Finishes
The materials and finishes you choose for your home have a significant impact on comfort and ergonomics. Although aesthetics, function, and cost are commonly used to guide material selection, it is also important to consider the composition of each material and the impact it may have on our environment. 
Interior designers will usually recommend a set of materials and finishes to you, but the final decision is yours. As a result, it is critical to have a general understanding of interior design and the factors that influence or surround it. 
2.3. Importance Of Interior Design
Interior design is all around you, influencing you from the moment you enter a building, a room, or someone's home. It has the ability to make you feel at ease or fearful and uncomfortable. Interior design was not a profession back in the late 1800s, but as the middle-class society became more concerned with their use of space, their well-being, and the function of their home interior designs, it pushed for the development of today's interior design. 
1. Enhances Your Space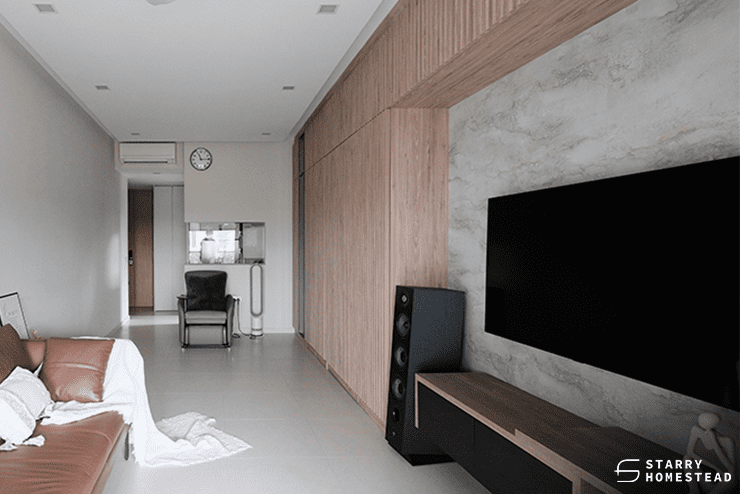 Designing interior spaces help improve them by making them better suited to their purpose, making them aesthetically pleasing, and changing how it affects your mood at home. For example, if you're designing a home office, you will make design decisions that lead to it being more conducive for concentration and work. If you're designing a bedroom, you will make it more comfortable for rest and relaxation.
2. Improve Quality of Life
As previously stated, comfort and ergonomics are important factors in home interior design that are influenced by light, colour, material use, as well as the placement of furniture and decorations in your home. When visual balance and aesthetics are achieved with these elements, they improve the functionality of your home and thus your quality of life. 
Staying in a cluttered and visually noisy environment can become very uncomfortable and unsafe, whereas a relaxing environment created with design elements that blend well together and produce a soothing atmosphere will be very comfortable. 
3. Self-Expression
A house is much more than just a place to live; interior designers understand this aspect of their craft and will always seek ways to incorporate your personal style and personality into the concept of your home. 
A good interior design is one that allows your personality to shine through. What can others learn about you from your home interior design? Regardless of which room you're designing, you should consider the message that the space sends and communicate your ideas to your designer.
4. Efficient Use of Space
With housing options becoming smaller, working with a designer is an excellent way to make the most of your space. A smart designer will be able to tap into every corner of your home to turn it into a useful space and yet keep the house from appearing too cramped and cluttered.
5. Increase Value of Your Home
One lesser-known advantage is that remodelling your home, particularly HDB renovations, will increase the value of your flat. A fully-furnished house that does not require the new owners to spend additional money on renovations may be more appealing to home buyers.
INTERIOR DESIGN STYLES
Now that you have an understanding of what interior design is and why it is important, here are some interior design styles from around the world that you can use as inspiration for your new home. 
3.1. Traditional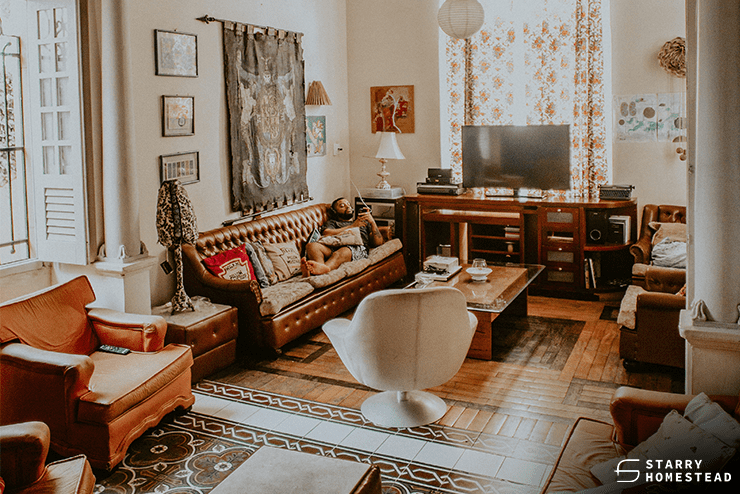 Traditional interior design is a classic, warm and comforting home décor style rooted in historical traditions. It is a popular style that is heavily influenced by 18th- and 19th-century European styles as well as the traditional ideas of what a home should look like. 
It is a well-put-together, timeless style that's not overly fancy. Traditional interiors use furniture, textiles, colour palettes, and ornaments that reference history and are more familiar and comforting rather than trend-setting.
Here are the key characteristics of the traditional interior design style:
Designs, furnishings, and art used are rooted in European design, particularly from England and France in the 18th- and 19th- century

Highly functional, family-friendly and comfortable room designs

A classic use of space designed with conventional space planning ideas, and a focus on symmetry

Traditional architectural elements such as crown moulding and wainscotting

Subtle neutrals with sparing use of bold colour

Darker wood finishes are used on floors and on furnishings

Subtle, patterned wallpaper in traditional motifs such as floral, stripes or damask

Neutral or subtly patterned textiles including heavy cotton, wool, velvet, and silk
3.2. Modern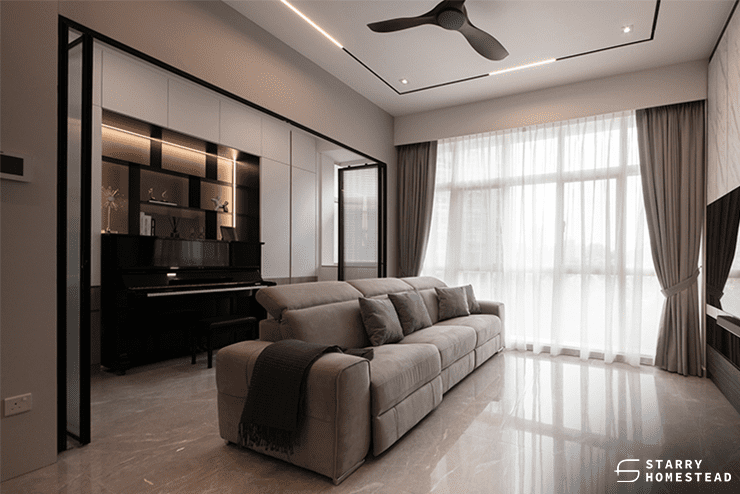 Modern interior design is rooted in modernism, a historical aesthetic movement that took place between the early and mid-twentieth centuries. Modernism puts emphasis on abstract thinking, functionality, and simple forms. Hence, the modern design style favours a monochromatic colour scheme, clean lines, minimalism, natural materials and natural light.
The modern design also has German and Scandinavian roots that trace back to the German Bauhaus design and Scandinavian design.
Some key characteristics of modern interior design are as follows:
Clean, straight lines and minimal ornaments

Minimal home décor free from clutter and unnecessary flourishes

Functionality over fashion

Steers clear of bright colours and favours monochromatic, neutral colour palettes

Use furniture to segment spaces instead of walls for an open plan home

Long furniture pieces situated low to the ground

Natural materials such as unpainted wood or metal, leather and fabric upholstery, or glass and concrete finishes
3.3. Mid-century Modern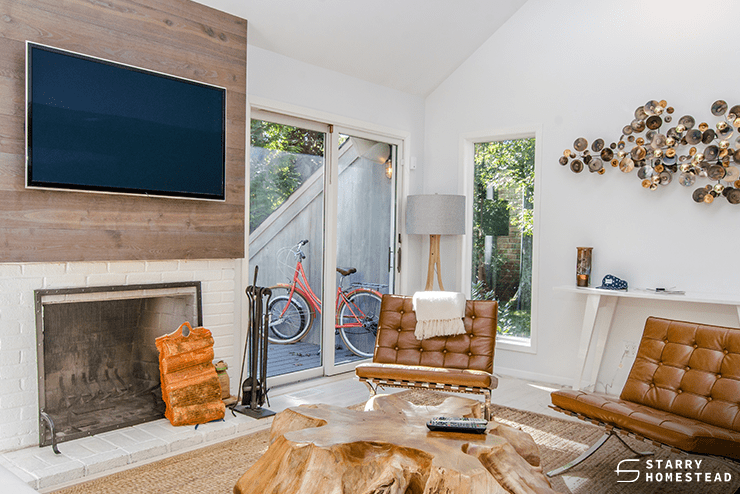 Mid-century modern home décor first appeared in the 20th century. It is also heavily influenced by the German Bauhaus design and architecture school of the early 20th century, which places emphasis on clean lines, functionality and a futuristic appearance. Unlike ornately detailed interior styles, mid-century modern favours more straightforward designs. 
Here are some of the characteristics you might find in a mid-century modern home:
Simple and sleek lines with a focus on functional and uncluttered spaces

Manmade materials, such as vinyl and plastics, are used together with natural materials, such as wood, glass, and marble

Vintage statement pieces staged with modern pieces

Fusion of indoors and outdoors through the use of natural materials and plants

Bright accent colours rooted in nature are used against primary neutral tones of white, black, and wood tones
3.4. Contemporary
The contemporary interior design style highly popular in Singapore is frequently confused with the modern design style. It is influenced by all things modern and distinguished by simplicity, subtle sophistication, deliberate use of texture, and clean lines. The contemporary interior design style is not a fixed style; rather, it evolves in response to what is popular at the time.
However, it does have a few distinctive characteristics:
A neutral colour palette of black, white and creams, accented with bright and bold colours that provide contrast

Strong visible lines in architectural details, and geometric shapes in wall art and sculpture

Simple and unadorned furniture pieces that are able to make a bold statement in every room

Natural materials such as wool, cotton, linen and silk add textural appeal

Bare and smooth flooring, using wood, tile, or vinyl
3.5. Eclectic
A style that flourished in Paris during the late 19th and early 20th centuries, the eclectic interior design style is one that blends different elements and styles together to create a distinct aesthetic. It incorporates traditional motifs, decorative ornaments, structural features, and is also influenced by designs from many other cultures or architectural periods. 
Many people associate the eclectic interior design style with a mix of vibrant and loud elements that aren't appropriate for a home, but its characteristics are more than that:
Brings together different shapes, compositions, prints, patterns and textures that normally wouldn't match to create a layer of interest

Blends décor from different time periods, such as vintage furniture with minimalist art

Uniquely designed individual pieces carefully put together to ensure they unite as one
3.6. Minimalist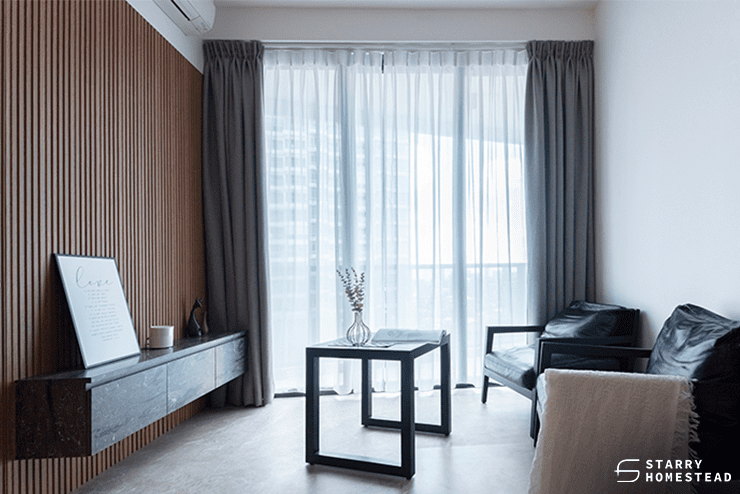 Minimalism is a way of life that can be applied to art, architecture, and interior design. The minimalist interior design style is similar to modern design in that it focuses on using the bare essentials to create a simple and uncluttered space.
It is distinguished by its simplicity, a monochromatic palette with accents of colour, open floor plans, abundant natural light, and highly functional furniture. Other key characteristics include:
Using only the essential elements: light, form and beautiful materials, to create a sense of freedom and a relaxing environment

No excessive ornamentation and decoration, only a few details are used harmoniously

Minimal designs and clean lines on furniture, accessories focus on functionality and practicality

A colour scheme consisting of whites, beiges and greys

Organic forms and geometric shapes in their simplest states create soft, airy and bright interior spaces
3.7. Bohemian
The bohemian design style originated in Paris in the 19th century. It was a style inspired by artists, writers, performers and nomads who valued creativity rather than money. This style is defined by a lack of structure and the carefree use of pattern, texture, and colour.
The bohemian style is not governed by strict design rules like other interior design styles, however, there are some distinctive features to take note of:
A neutral colour palette of white and tan colours, with a mixture of vibrant jewel tones and earthy tones

Metallic finishes such as gold, silver, brass, and chrome

Mix and match colours, patterns, and décor to your personal preference

Original or handmade pieces of art, ornaments, and furniture pieces

Plenty of plush accessories, organic textiles, and natural materials
3.8. Coastal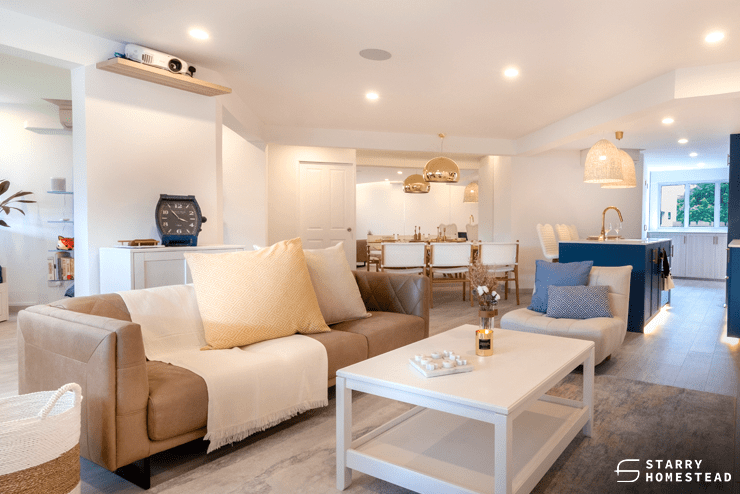 The coastal interior design style originated in the Hamptons in the late 19th century and spread across the United States over the years. It is defined by seaside elements and colours, which create a clean and soothing summer, seaside atmosphere. 
The key to styling a coastal home interior design is to avoid anything too overwhelming. The characteristics of this design style include:
A neutral and light colour palette of white, warm off-whites, tans and beiges, accented with cool colours such as aqua, blue, seagrass green, corals and grey

Emphasis on clean lines, geometric shapes, and layers

Ornaments with metallic finishes such as copper, bronze, brushed nickel, chrome or brass

An airy and bright interior focused on creating a relaxing environment

Breeze fabrics, textured rugs, accents with rope, glass, and shells in moderation

Plenty of natural light flowing in through large windows and glass doors
3.9. Rustic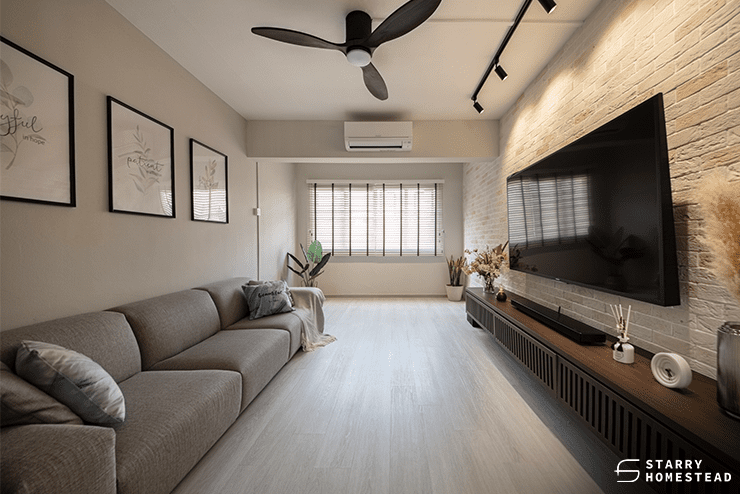 The rustic design style boasts a rugged, raw and natural beauty, placing emphasis on the creation of organic spaces through the use of natural materials and elements. This style evolved from a time when people repurposed items or built and handmade things from scratch. Therefore, everything has an organic and rustic feel to it. 
Rustic interior design can be traditional and dark or light, modern and chic. Whether you prefer a darker interior or a bright and airy home interior design, there are some basic characteristics that they both share:
The use of raw and natural materials such as unfinished wood, tile, or stone floors, exposed wood beams on the ceiling, brick walls, fireplaces, or wooden door and window frames 

Simple and solid wide plank wood floors provide the perfect foundation for rustic interiors

Large, sturdy pieces of wooden and antique furniture made from reclaimed wood

Natural, unprinted, textured fabrics, throws and rugs add rustic warmth and cosiness to the space. Canvas, linen, and wool are some examples

Matte, non-shiny metals for light fixtures and hardware for an old-time feel
3.10 Scandinavian
Scandinavian interior design is a design movement that emerged in the 1930s in the Nordic countries – Denmark, Finland, Sweden, Norway and Iceland. Scandinavian design is rooted in Modernism, which explains its focus on simplicity, lightness, functionality and the simple beauty of everyday objects. 
Over time, the Scandinavian style has developed into more than just an interior design style, but also a distinct and globally identifiable lifestyle. Its key characteristics include:
Light wooden flooring is used throughout the entire home

The use of textured small rugs, throws or sheepskins add softness and warmth to the interior

Colour palette of mostly white and light colours to keep spaces bright. The colours used are soft and not overpowering to ensure cohesiveness and uniformity

Includes a lot of light wooden elements to keep in line with the bright and airy theme

Minimal to no ornate or excessive detailing, instead, more moderns, clean-lined, and solid pieces are more common

Spaces free of clutter, without excessive amounts of furniture and décor

Maximise the amount of natural light flowing through the home because Scandinavian countries experience large periods of darkness
3.11 Industrial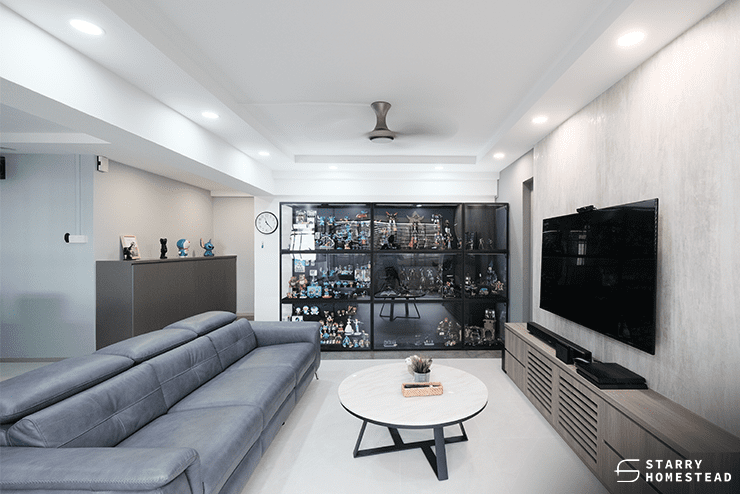 Industrial interior design emerged in the late 19th and 20th centuries. During the industrial revolution, many industrial buildings were built out of brick, concrete, iron, and steel and were meant to last for years. However, when workplaces and factories relocated, these large spaces were then left vacant. They were then transformed into living spaces, giving rise to the industrial interior design style we know today.
Industrial interiors are defined by raw, almost unfinished elements and casual atmospheres that are relaxing and welcoming to live in. Other characteristics include: 
Neutral and monochromatic colours, such as grey, white, or black, accompanied by rust, wood tones, or vivid splashes of red, blue, purple, or green

Clean lines that include both straight lines and curved contours

Fixtures with metallic finishes such as iron, brass, chrome, glass and copper to replicate an industrial appearance

Simple aesthetics with a focus on open spaces and comfort

Embrace exposed elements like ductwork, pipes, or concrete

Ornamented with vintage photographs, abstract art, plants, or steel, iron, glass accessories
3.12 Modern Farmhouse
The modern farmhouse interior design is based on the farmhouse design style, which originated in Germany and Scandinavia in the 1700s. Its architecture began with the need to build homes on farms to house farm workers.
As the farmhouse design style moved away from the countryside and into urban settings in the modern era, it eventually evolved into the modern farmhouse style that we know today.
The modern farmhouse style favours a contrast between smooth and clean lines and materials with the rustic charm of historic farms. It is less concerned with function and more closely associated with aesthetics. It is the ideal marriage of a traditional country look and a more minimal contemporary design.
Here are its key characteristics:
Natural, raw materials such as reclaimed wood and wrought iron accents for a farmhouse aesthetic

Big and comfortable furniture with a variety of textures for added depth

Mix woods, metals and organic fabrics like cotton, canvas and wool for visual interest

A colour palette of either warm or cool neutrals layered with natural wood tones

A mix of old and new furniture pieces for a modern yet farmhouse look

Unique fixtures such as weathered faucets and oversized pendant lights highlight a beautiful modern farmhouse design
WORKING WITH AN INTERIOR DESIGNER
4.1. Things To Note Before Hiring One
Feeling inspired by the list of interior design ideas? Designing your own home without the expertise of an interior designer can be disastrous. If you're planning to hire an interior designer, here are some things you need to take note of.
1. Renovation Budget
You should do proper budgeting before hiring an interior designer for your home renovation to determine how much you can afford to pay and what you can spend on. Interior design services, materials, labour costs, shipping costs, furniture, homeware, appliances, and any other miscellaneous costs should all be included in the budget.
This way, your designer will have a clear idea of what they can conceptualize for you while staying within your budget. Every interior design company has their own pricing structure, so compare the prices and consider everything you need to pay for before deciding which interior design company to work with. 
2. Determine Your Personal Style
Before hiring an interior designer, you should decide on the design style into which you want to renovate your home. Finding a suitable interior designer will be much easier if you have a clear idea of how you want your home to look.
Aside from understanding the various interior design styles, it is also important to determine your personal style. Begin by perusing interior design portfolios and photographs on the internet, noting the design elements that catch your eye.
When you know what style you prefer, you can narrow down the potential interior design firms to work with to just a few that specialise in that style.
3. Their Credentials
Anyone can call themselves an interior designer, but whether they have the experience and expertise to design and oversee your home renovation is another matter entirely. However, it is critical to have a track record of successful designs that appeal to you.
Aside from experience, hiring an HDB-approved renovation contractor is critical because HDB renovations must be done carefully to avoid jeopardising the building's structural integrity.
Finally, the best interior design style is one that accommodates your lifestyle habits and personal preferences. Finding a style that speaks to you does not require you to stick to a single style; instead, you can always strike a perfect balance between two to three design styles.
Take inspiration from the 12 design styles we've discussed today to find a home interior design style that is unique to you and your family. If you find it difficult to conceptualise something on your own, you can always convey your ideas to an interior designer and have the professionals help you.
Starry Homestead is an interior design company in Singapore that specialises in transforming empty spaces into functional and stylish homes for relaxation. Discover starry way to make your home shine today.