Is decorating your walls… erm… driving you up the wall? While the plain, bare walls in your home can look intimidating, adorning them may not be as daunting as you think. Besides painting them white, there are plenty of new and fabulous ideas that will guarantee to make them look gorgeous!
Dark is the New Sexy
Move aside, white walls! Dark tones are the new kids on the block! Walls with dusky shades are simply bold and amazing. If you are looking for a sharp contrast in your space, painting your walls dark may just be the best thing you can do to your home. To avoid looking too gloomy, you can soften the look with some colourful furniture and vivid embellishments such as mirrors and art deco paintings. Alternatively, opening up the space to let in the natural light can brighten things up too.
However, the dramatic, impactful effect that dark walls create takes some courage, so make sure you are committed to it before dipping the brush into the paint!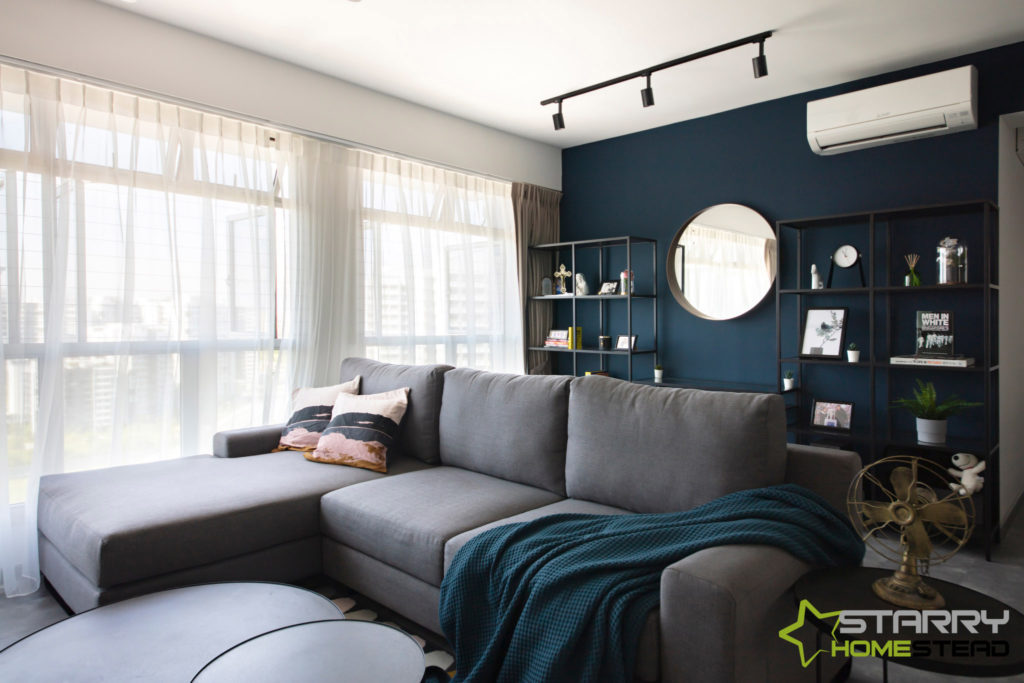 There are indeed fifty shades of grey, but blue works just fine, especially if they are painted in contrast with lighter tones in the room.
Patterned Palette
Can't decide whether you should go for that unique teal or stick to the safe colours like beige? Why not choose both? In fact, you can even make patterns with them! Geometric patterns created from paint colour combinations are taking over the interior design world now, bringing the "cool" back to the bare vertical cement in your home. Not only do these geometric walls allow us to "break" the design rules, but they also showcase your artistic talent! From simple shapes, tumbling blocks to the optically illusive, these patterned palettes are adding dazzle, vibrancy and a fun twist to a dull space.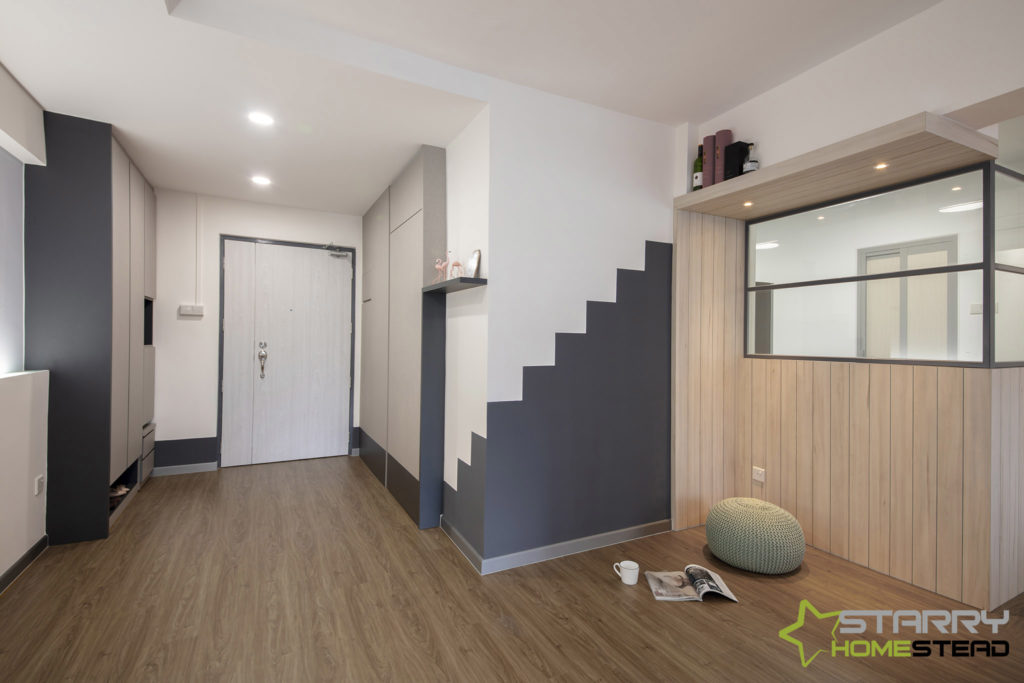 Geometric patterns are eye-catching and mesmerising point of focus in the room.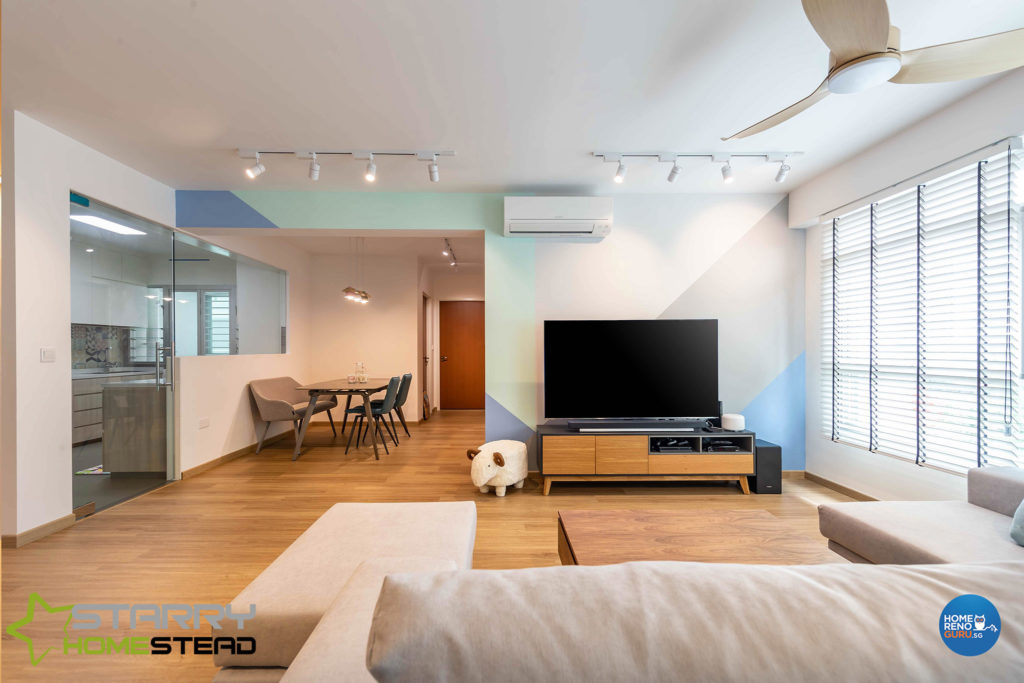 Use rich tones and asymmetrical shapes to make a statement on your walls!
Special Effects
How about adding some rich texture to your walls? If you want to be on the cutting-edge of wall design, give the Nippon Paint Momento Special effect paint a try. A contemporary and unorthodox approach to traditional paint, the unique paint features special effect finishes such as opaque wall, semi-transparent glaze-over and real-life texture. From Italian Renaissance, frost texture to ultra-metallic, you can achieve the look of a rustic masterpiece, serene winter or futuristic interior design any time.
Turn your ordinary wall into an extraordinary work of art.
Paper, Paper on the Wall
Wallpapers make an impact in the room and allow your wall to be covered with depth of colours, to echo a particular style or to add texture to the design.  From shapes and geometrics to the flora and fauna prints, there are plenty of choices out there to match your desired interior style. If you don't care for the usual motifs or patterns featured in these wallpapers, consider wallpaper murals, which are essentially photos or artworks printed on vinyl wallpapers that appear like a large picture without a picture frame. They can do wonders in transforming a room into a themed space or transporting you to a place where you long to be.
Longing for that wintery ski-resort holiday? Why not bring it into your very own bedroom?
Now in 3D!
If you are ready for a different ballgame, we recommend that you go 3D! Nope, not 4D, but 3D, wallpapers with design that appears to pop off the wall. These realistic wallpaper prints give the illusion of added depth, and they are as close as you can get to the real thing. Designs for these latest innovations come in many forms, such as flowers, bookshelves, outdoor views and brick walls, and it can add, well, a whole new dimension to your interior.
3D wallpapers are a fun and creative way to decorate your unadorned walls.
With a little imagination, your walls can be the perfect canvasses to express your creativity and style. If you need some help in covering them up, call our interior designer for a little chat today!