DECORATING FOR LUNAR NEW YEAR
It's time to bid farewell to the year of the Dog and welcome the good old Pig. Probably the most anticipated time of the year, Lunar New Year or the Spring Festival is a momentous occasion for the Chinese around the world. However, along with this festival comes a long list of traditions and beliefs that are still practised by many to ensure good luck and prosperity in the coming year. Here, we are going to share a few do's and don'ts of decorating for Chinese New Year (CNY).
DO: Usher in Lady Luck
One of the fondest memories of CNY for many people is adorning the home with auspicious decorative ornaments such as Chinese red lanterns, New Year couplets, red packet baskets, gold coins, Chinese knots and others to drive off bad luck and bring blessings and good wishes to your family. Plastic firecrackers (since the real ones are banned in Singapore) will supposedly frighten away evil spirits too. Also, don't forget to include auspicious Chinese mythical creatures like the dragon or this year's zodiac animal, the Pig.
DO: Get Auspicious Plants and Blooms
Plants symbolise rebirth and growth, and those with auspicious-sounding names or colours are particularly sought-after during the Spring Festival. Tangerines (or kumquat) represent abundant happiness, so do get a pot or two if you can. Other favourite plants are money tree, pussy willow, lucky bamboo, pink peony and red orchid.
DO: Let the "Qi" Flow
It is believed that wealth enters from the main door during the New Year and thus, nothing should be placed near the entrance as they would be seen as obstacles that prevent luck and prosperity from flowing into the home. If you have furniture such as sofas or tables that are blocking or too near the entrance, this is the best time to do some rearranging to improve the home's fengshui.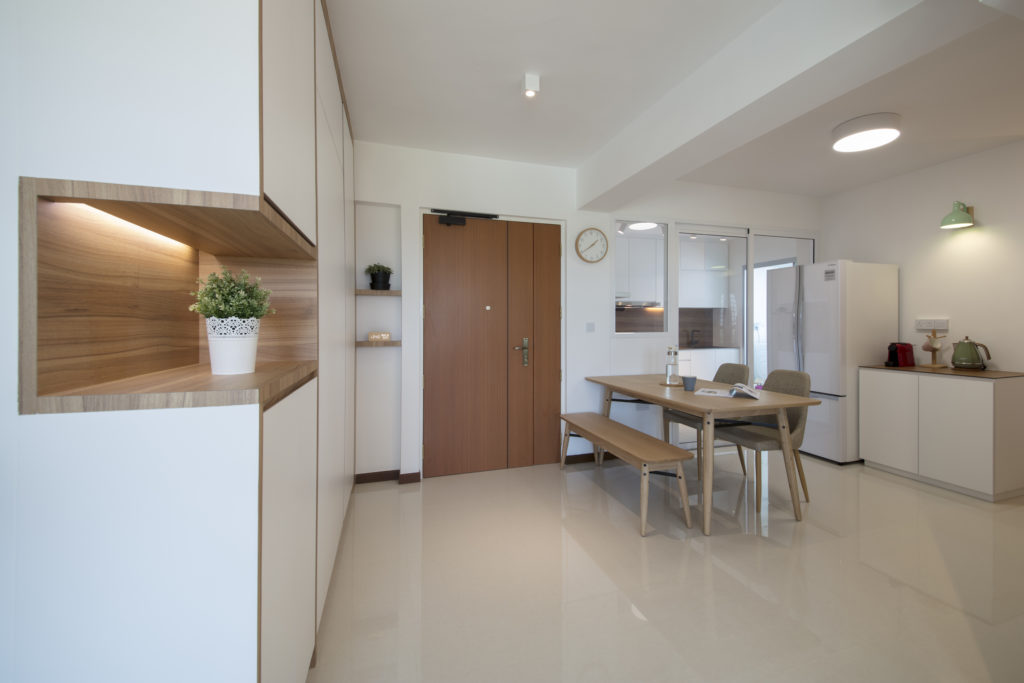 Furniture placed too near the entrance may obstruct luck from flowing into the home.
DON'T: Invite Ill Fortune
Remember, red is the colour for good luck in the Chinese tradition while black and white are colours of mourning. Avoid black and white drapes because they could be viewed as funeral-like. So even if red is not your favourite colour, use it generously during this time of the year. If you think the fiery hue does not go well with your home interior design, try brighter shades such as gold or yellow.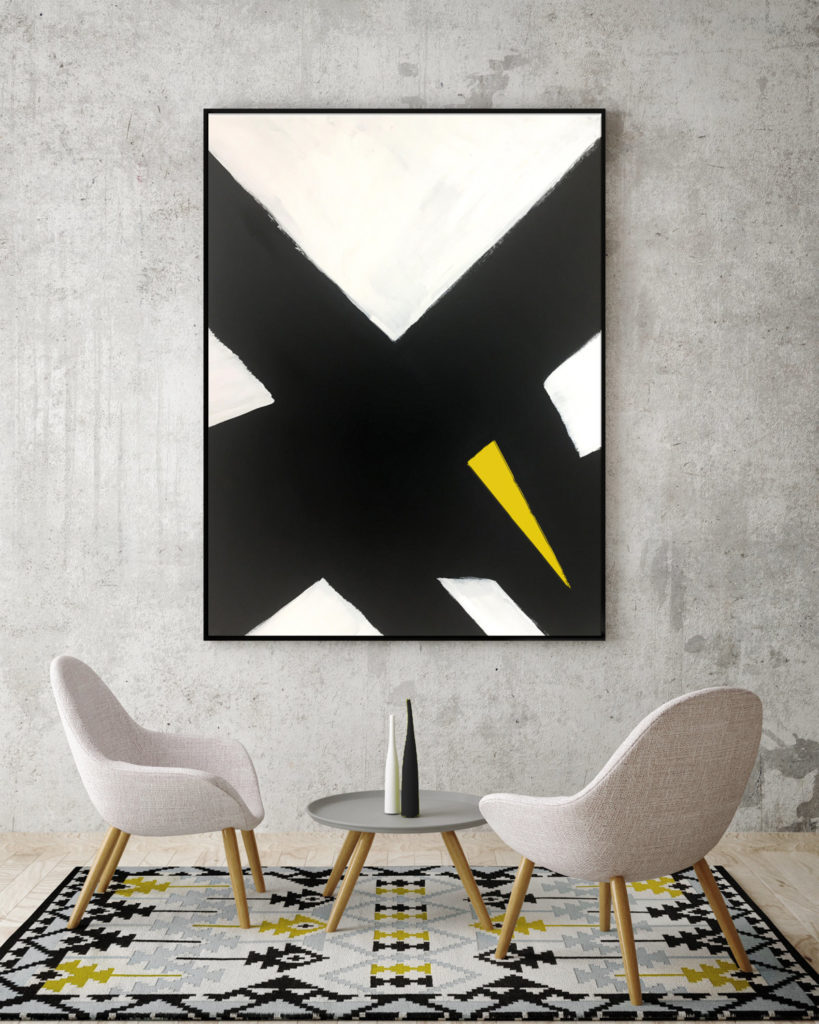 DON'T: Cut Your Stream of Wealth
Leaving out sharp objects such as knives and scissors is also a big no-no, as it means cutting away your fortune or resulting in loss of blood. Do remember to put them away safely in your drawers during the festive season.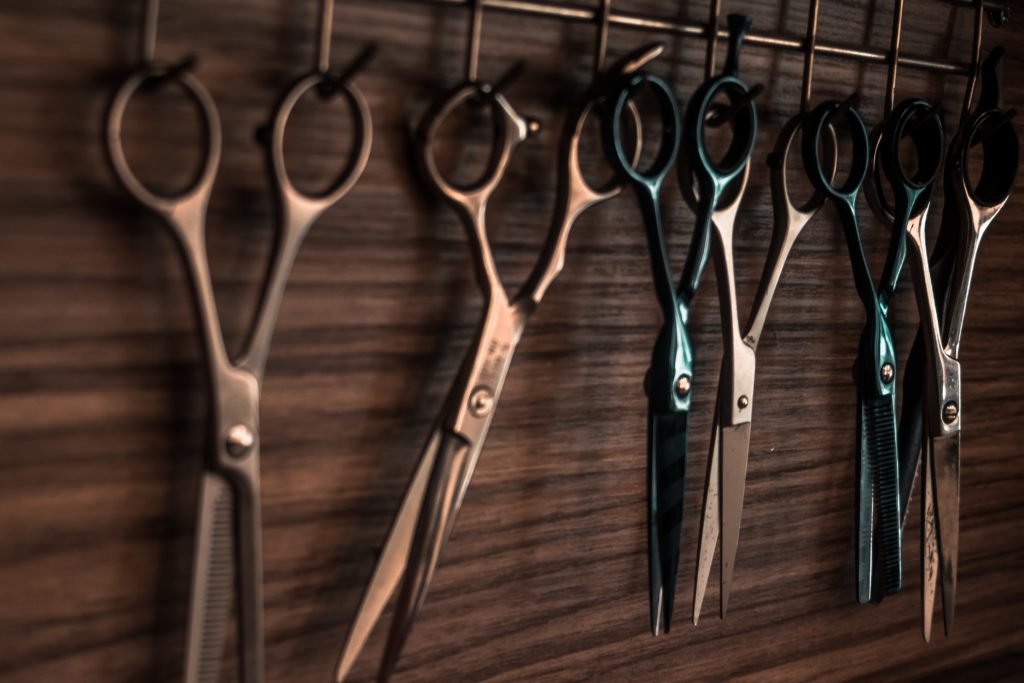 Remember to keep those sharp objects away! (Photo by Nick Demou from Pexels)
DON'T: Shatter the Mirror, Mirror on the Wall
While mirrors often brighten up a room and give the illusion of spaciousness in your living space, some believe that shattering a mirror or other breakable objects such as dish, cup, vase and glass will result in monetary loss or family split. If something unfortunately breaks, the shards should be picked up (no sweeping is allowed during CNY), wrapped up in a red cloth and then thrown away on the fifth day.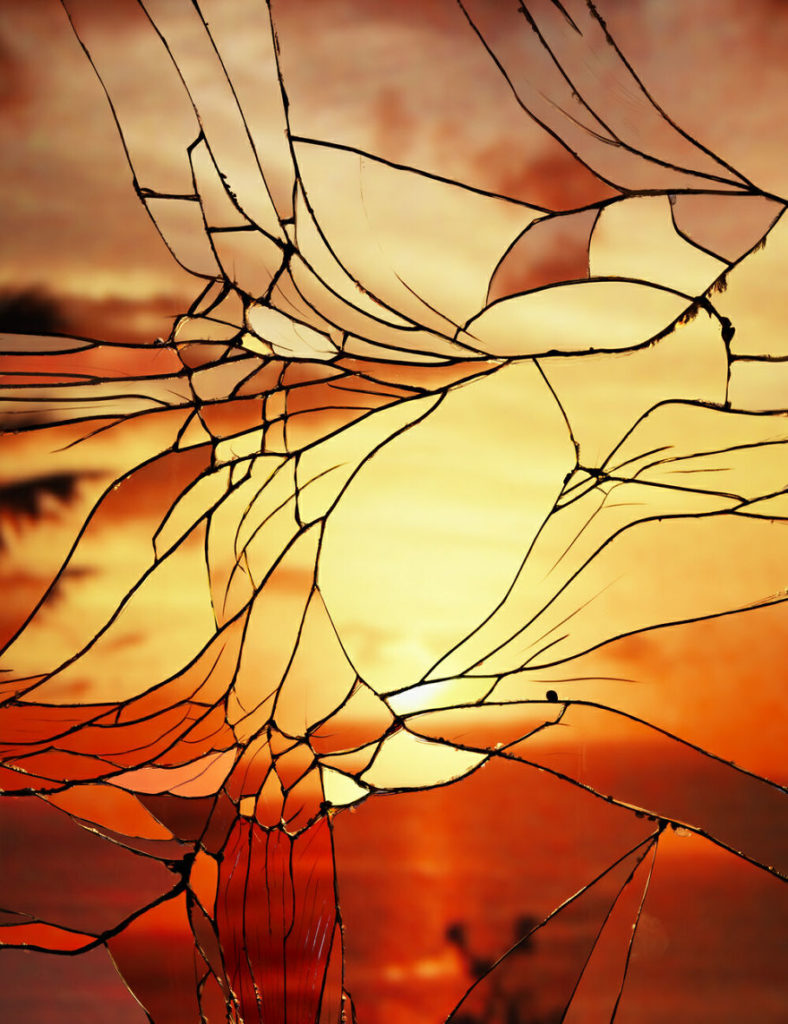 Watch out for young visitors if you have breakable items like mirrors and vases in your home.
While there are many rules and traditions to watch out for, Chinese New Year is also a joyful time of reunion and celebration with friends and relatives. So do enjoy the occasion and have a good time! Meanwhile, we will be joining Qanvast Hangout in this Feb. Come and find us at the event, detail as below:
Event: Hangout With IDs
Date: 23 and 24 February 2019
Time: 11a.m – 7.00p.m
Venue: OUE Downtown Gallery, #02-09/10, 6A Shenton Way, Singapore 068815
See you all there~